The Grasshopper and the Ant
Reading is fun
Question 1:
How did the grasshopper spend his days?
Answer:
The grasshopper spent his days in an idle manner by singing songs all day and playing in the warm sunshine.
Question 2:
Did the grasshopper find food in winter?
Answer:
No, the grasshopper could not find food to eat in winter. There was no grass, no flowers or leaves to eat and not even the tiniest fly or worm was to be seen.
Question 3:
What did the ant tell the grasshopper when he asked for food?
Answer:
The ant told the grasshopper that he had spent his time lazily during summer without saving a single grain for the cold season. She further added that it's time he should suffer for not saving food for the winter season and slammed her door shut.
Let's talk
Question 1:
If you were asked to store things for the winter what would you store? Name any three things.
Answer:
I would like to store warm clothes like sweaters, jackets and socks for the winter season.
Question 2:
Which season do you like the best?
Answer:
I like the winter season the best.
Question 3:
Tell the class the story of the grasshopper and the ant in your own language.
Answer:
Activity to be done by yourself.
Word building
Question 1:
Circle the words that mean the same.
| | | |
| --- | --- | --- |
| Speak | Talk | Shout |
| Complete | Finish | Start |
| Small | Thin | Little |
| Sick | Ill | Stout |
| Big | Large | Fat |
Answer: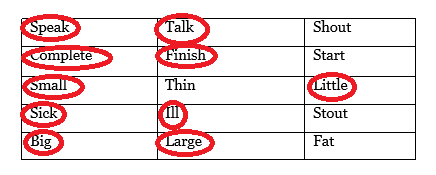 The web world
Question 1:
When you hear winter and summer, what are the words that come to your mind? Write these words in the bubbles.
Answer: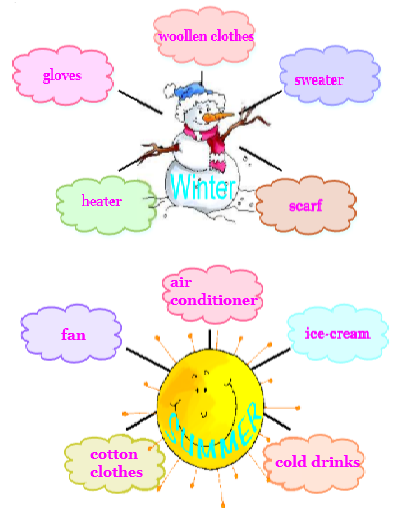 Let's write
Question 1:
Letters with numbers are given in the box. Pick up the letter under each number and replace the numbers by writing it in the blanks.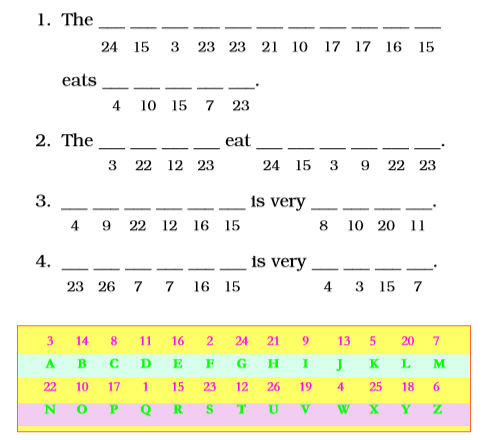 Answer: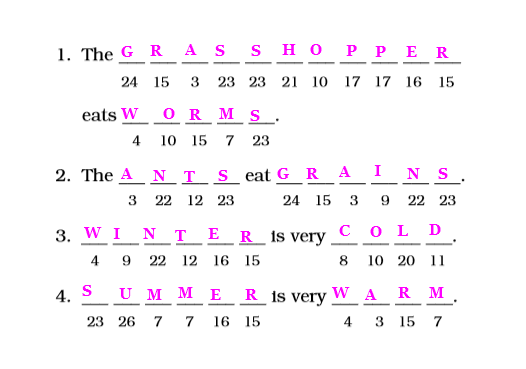 Question 2:
Under picture A sentences describe what each person/animal is doing. Under picture B write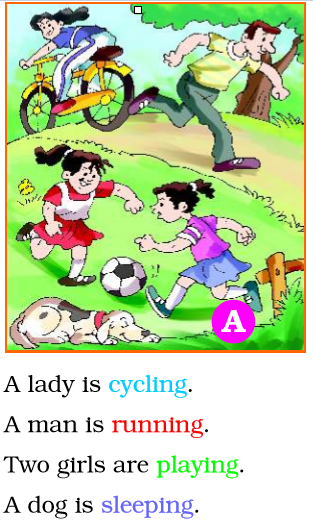 Answer: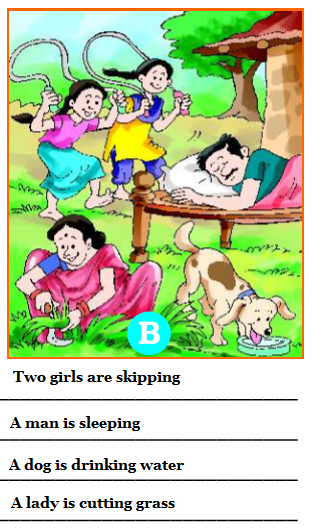 Let's practice